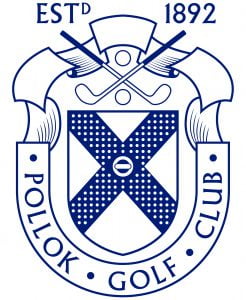 Message from the Captain
We hope you are well and are enjoying the courses as the recent works start to bed in and the weather conditions have assisted with some good growth.
As many of you will be aware over the past few months a huge amount of work has been put into the production of a Course Development Plan to give course planning a clear and transparent direction. The plan will remain in place as we move forward, will be reviewed, and updated as the years pass, but will hopefully allow short-, medium- and long-term clarity for both course and financial planning.
The course development group was made up of both committee and non-committee members, of mixed playing abilities, and included our Course and General Managers. We'd like to thank them all for their efforts. Once a draft plan was drawn up this was presented to various groups within the club allowing comments and feedback. We found the feedback most helpful, with many of the views being incorporated into the final plan.
We would like to take this opportunity to thank everyone for their effort to produce this well presented and comprehensive piece of work and I hope you will all take the opportunity to view this plan.
The full plan has been placed on the website and this can be viewed by clicking on the button below.
Regards,
Scott C. McMaster           Ally Mitchell
Captain                                   Greens Convener